JioSecurity: Antivirus, App Lock, Junk Clean, more
4.6.1.4423
App Lock – Ensure the Security of Your Phone's Data
Are you concerned about the security of your phone's data? Are you a Jio subscriber? If yes, then this antivirus app is a must-have for you. JioSecurity: Antivirus, App Lock, Junk Clean, more is a useful app which can keep your data and apps safe from the threat of viruses and hackers. It offers you a ton of security features which ensure that your phone and all of its apps remain under protection at all times. With this app safeguarding your data, you can surf the web without having any fear of hackers. Moreover, its app lock feature keeps prying eyes at bay. Also, this antivirus app protects your privacy as well by alerting you about risky apps that can compromise your privacy.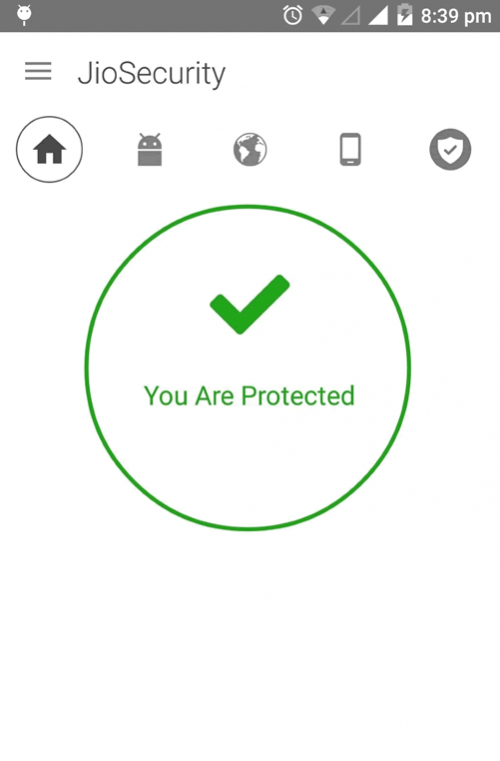 JioSecurity: Antivirus, App Lock, Junk Clean, more has an intuitive user interface and a user-friendly design and layout. Navigating this antivirus app is made simple by the easy-to-access tabs that are located on its home screen. These tabs take you to different sections of the app with a mere tap on their icon. For instance, tapping the Android Play Store icon will take you to the Play Store where you can safely download new apps. Similarly, you will get to scan your phone for viruses and malware in the Home tab which you can reach by tapping the Home icon. Do keep in mind that this is a geo-restricted app which is exclusively available for Jio subscribers. So, if you aren't in India or don't have a Jio subscription then this app is useless for you.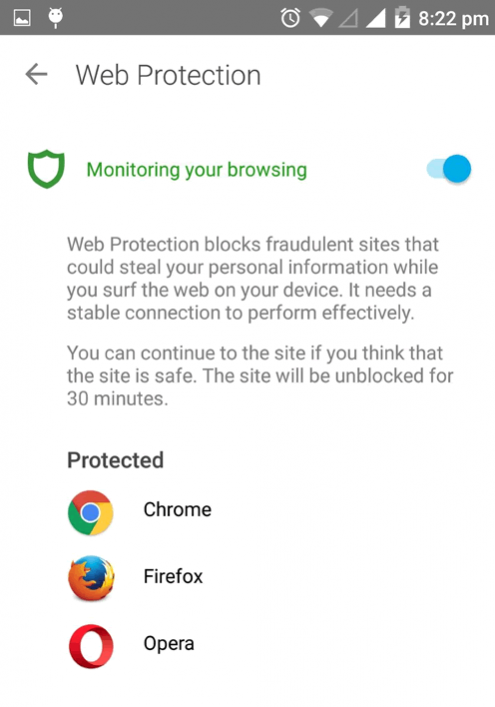 This security app offers an app lock feature which enables you to lock down apps that contain private data. For instance, your social media apps like Facebook and WhatsApp as well as the Gallery can be put under lock and key so that no one apart from you can access them. You can generate a password for them which no one but you know. Aside from app lock, this app allows you to secure your internet sessions too. The Web Protection feature monitors your web activity and quickly alerts you about websites that contain malicious codes. It will instantly stop you from loading websites that can be harmful to your phone or pose any kind of threat to your privacy.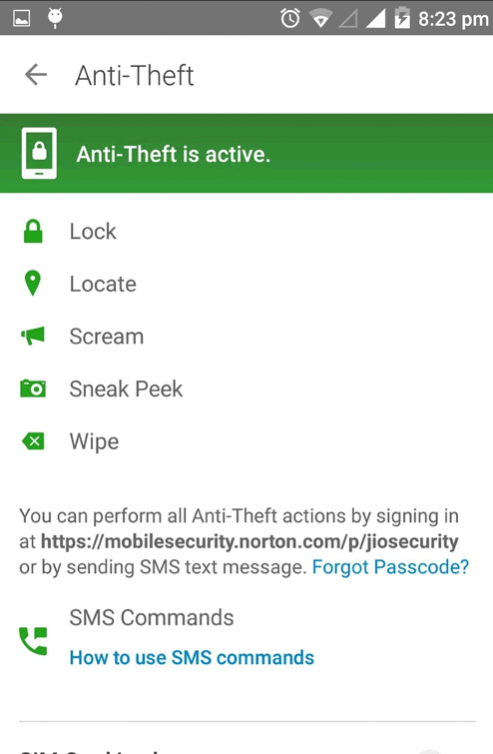 JioSecurity: Antivirus, App Lock, Junk Clean, more provides various Anti-theft options to you too. These options are offered to ensure that you can locate your phone easily if it ever gets stolen. There are five different anti-theft options that you can enable. These options include Lock, Locate, Scream, Sneak Peek and Wipe. Each option has a different objective. For instance, Lock will simply lock down the phone so the thief won't be able to open it. Locate, on the other hand, can pinpoint the phone's location on a map. The Scream option lets you activate the alarm, allowing you to find out if someone is hiding your phone in their purse. With Sneak Peek, you can get a glimpse of the thief by snapping their photo while Wipe can erase your data before it is misused.
Features:
Intuitive user interface
User-friendly design and layout
App advisor for knowing about risky apps
Scan for malware and remove malicious files
Secure your internet sessions with Web Protection
Various Anti-theft options available
Prevent junk calls with Call blocking feature
Wi-Fi Security to ensure the safety of your Wi-Fi
Keep your private data safe with App Lock
Conclusion:
JioSecurity: Antivirus, App Lock, Junk Clean, more is an app which is marketed towards Jio subscribers who are concerned about the safety of their phone's data. It protects your private data from online threats and ensures that you don't download any risky apps or give permissions that can endanger your privacy. It is an excellent app lock and you should have it on your phone if you are a Jio subscriber.
---
Add a review
Tell us your experience with
JioSecurity: Antivirus, App Lock, Junk Clean, more
4.6.1.4423
RELATED PROGRAMS
Our Recommendations
---
---
---
---